Sun Daughter's commitment to virtuality took another step today with the setting up of a virtual shop on Book Island, Second Life.
The Sun Daughter Press Bookstore is located at number 10 Elijah Lovejoy Square, Book Island.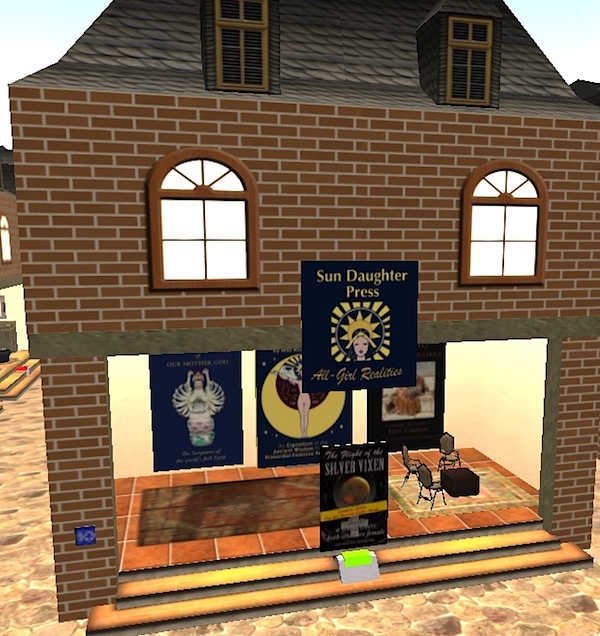 As well as being a showcase for Sun Daughter books, virtual and real, the bookstore's upper room will also be used as a venue for virtual events.
Annalinde Matichei will be coming into Second Life to discuss her forthcoming book, The Flight of the Silver Vixen, in the near future.
As we move towards an emphasis on virtual books, and our books themselves question the boundaries between virtual, aethyric, and physical realities, what could be more appropriate than a virtual bookstore?
If you have a Second Life account, you can visit the Sun Daughter bookstore here.